Mud with Mates
Group Bookings
2 Hours – $465 up to 7 people then $65 per extra person up to 20 students total
3 Hours – $620 up to 7 people then $89 per extra person up to 20 students total
Do you have a work group or group of friends that would like to do a 2 hour BYO but Friday night doesn't work for you? Book your group in for a 2 or 3 hour session for up to 9 people.
These Private sessions run on Saturday or Sunday, 1pm, 4pm or 7pm. We can also run them during the week when the studio is available.
Your teacher will guide you on your journey to make either a cup/mug/bowl, or if in a 3 hour class, a Bud Vase. You'll be able to either decorate your piece with a bit of colour or emboss patterns.
The 2 hour session is a fun, casual intro to clay, a chance to have a laugh and get your hands a little dirty. The 3 hour session is more of a workshop and will give you the time to really focus in on your piece(you'll also get a little bit more clay to play with if needed). If your gathering is for an event(like a Hen's or Birthday), or larger than 10, then we find the 3 hour session works best.
You're free to BYO to the group bookings.
BYO drinks and snacks(we can supply wine glasses)
Hand building isn't too messy, but wear clothes you don't mind getting a little dirty. An apron is a good idea
Clip your fingernails if possible. Pinch pots are a little difficult with long nails.
Closed in shoes(no thongs or sandals as there will be sharp tools on the table)
You'll be working at the tables in the hand building space or in the courtyard, this class is not on the pottery wheel. But do speak to us if you'd like to chat about a private wheel group session.
Your pieces will take 1 or 2 weeks to dry. After that they'll be fired once, glazed, then fired again. The whole process takes 4 to 6 weeks and could be longer depending on humidity and current work load.
If, at the end of the workshop, you've finalised your piece with no colour, we dip your work in a white matte glaze, but if you have decorated with our underglaze paints, we'll dip it in a clear glaze.
Fill in your details below including dates and times you have in mind and we'll get back to you asap. Alternatively you can call us on (02) 4346 4459 for a chat.
FAQ
Cancelations/Refunds – Bookings are final. No refunds or exchanges are given if you choose to cancel your workshop or class within 48 hours of class commencement.
Parking – For the evening classes you are able to park on West St, but during the day West St is only 1 hour parking. Plenty of day parking can be found on streets off West St. There is no parking available the lane way down the side of the shop.
Clay – All the clay that you'll need is included
Glazes – We will be either clear or white glazing each of your pieces.
Firing – Firing included with course costs.
Registration – Make sure to remember your login and password when you register. All future classes can be booked through that account.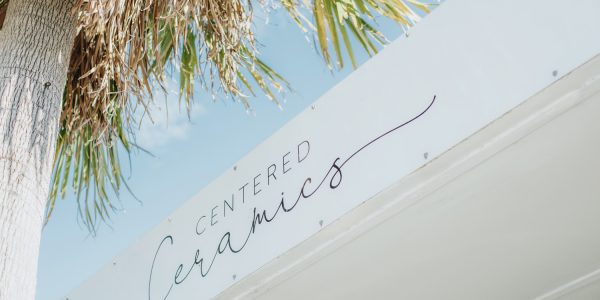 Join Our Group Pottery Class on the Central Coast and Have Lots of Fun While You Learn
Our group pottery class offers a creative and enjoyable way to spend time with family and friends while acquiring a new skill. We offer day and evening lessons, term-based classes, and workshops. Holidaymakers are welcome.
What Are the Benefits of Taking a Group Pottery Class?
We all have a creative spark inside us. Discover a channel of expression for your imagination and inventive spirit.
Our lessons allow you to experience the company of like-minded individuals while learning how to invent and fashion beautiful objects.
We offer two, three and four-hour workshops during which you can hand-make customised bowls for your pet, fashion and decorate a mug or two, shape pots for your succulents, or sculpt a clay figure. If you can't decide which design you want to try before the lesson starts, we will gladly assist with ideas. We welcome all students regardless of their level. Why not have a pottery class birthday party at our welcoming studio?
Our Beginners Wheel four-hour pottery workshops take place on Saturdays. These workshops will suit those who want a quick refresher and novices who wish to learn wheel-throwing basics such as wedging, centring, shaping receptacles, and storing your clay.
You can pick up the pieces that you've made approximately three weeks later, once we have glazed and fired them. Let us know if you're on holiday so that we can mail the finished pieces to you.
Developing your creativity helps you to find new perspectives on work and life problems, be flexible in uncertain times, adapt your thinking, and see things a little differently.
What Is a Pottery Class Birthday Party?
Your little ones can make use of this unique and original way to celebrate an event, socialise, and add a new skill to their set.
We are a registered Creative Kids provider offering five-hour children's workshops−including lunch−for youngsters ten years and older during the school holidays.
The kids build two pieces, crafting a mug or small planter in an animal shape while learning the slab building technique in the morning, and discovering pinch pot techniques while making a Mexican Day of the Dead skull after lunch.
Register for a $100 Creative Kids Voucher before you make a reservation for your pottery class birthday party. Enter the voucher code together with the child's name, birth date, and allergy information when you go through the online booking process.
A pottery birthday party is an option along with other fun events that you can experience with our
helpful and friendly staff, such as hens' parties, corporate team building, Friday wine and clay nights,
mud with mates, and kids' classes.